There is always a better way to add power to your devices then the conventional way. Power over ethernet (PoE) is better way to power your lights, speakers, cameras, fixtures and much more than using conventional electrical wiring. Since ethernet is consider low voltage, no conduits are required for installation.
Power comes directly from a (a) POE switch which can carry data. This means only one source of power can supply power up to 40 to 80 devices (recommend maximum of 50 devices per switch).
Power is sent from the PoE switch to (b) nodes that splits each zone into 4 ethernet connections. Each (c) ethernet line can directly connect to PoE receptacle device or fixture.
Since these unit use sustainable design, they use less energy than a conventional building. For this reason, we do not need complete roof of solar panels and battery packs. One can also do a quick solar/battery power needs for their uses on https://gpelectric.com/calculator/Please note each calculation should be divided for each section (56'x13.5').
All ventilation fans and floor/knee mounted receptables are requrired to have GFI connections.
Please see spec below for electrical work:
POE power supply switch by NETGEAR PLUS for additional controls
MultiPlus-II GX Invertor/Charger by Victron Energy
Tank monitoring system by LCI – Intelli-View Tank Monitor Components
Please download the drawings and specs here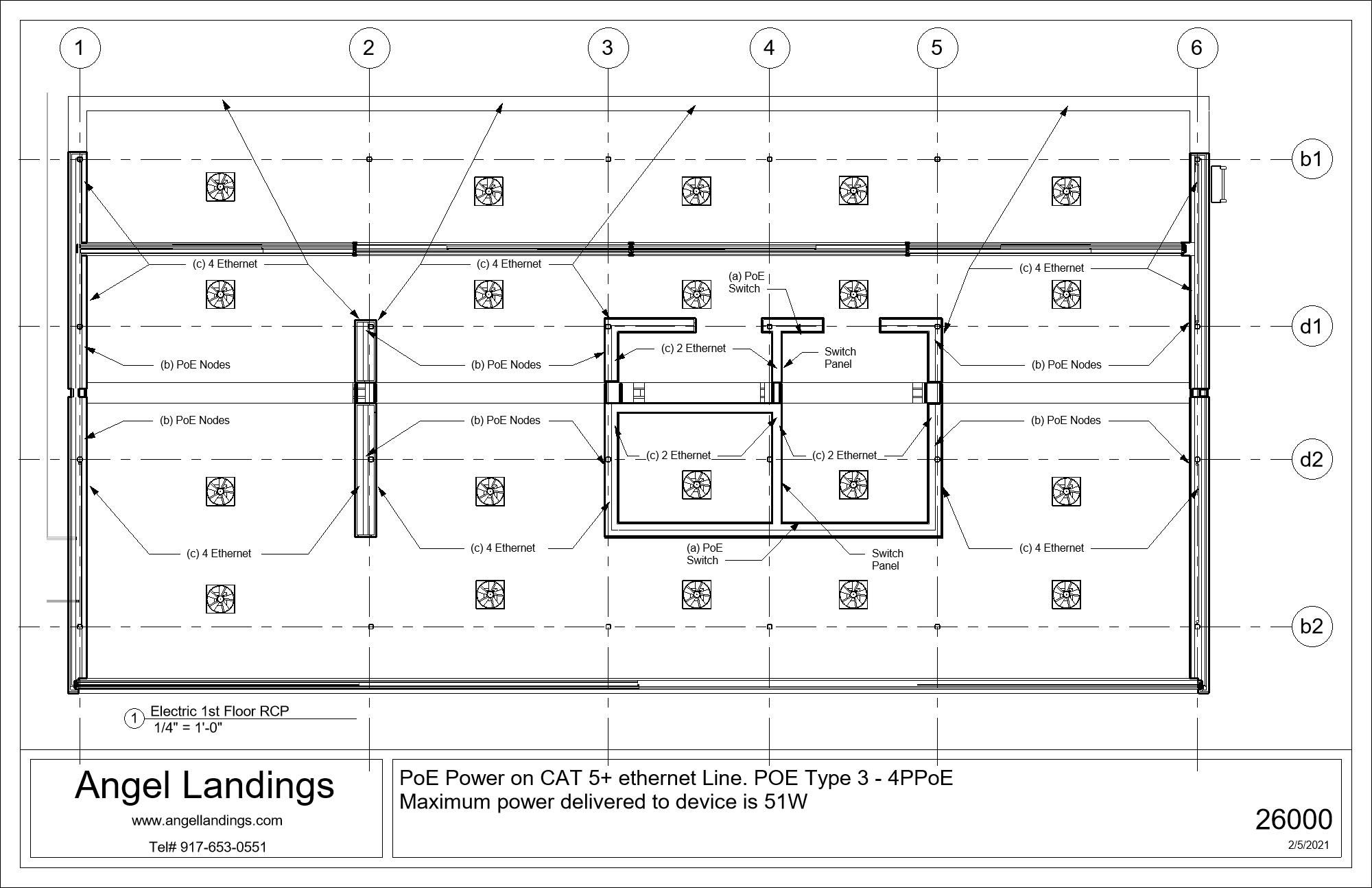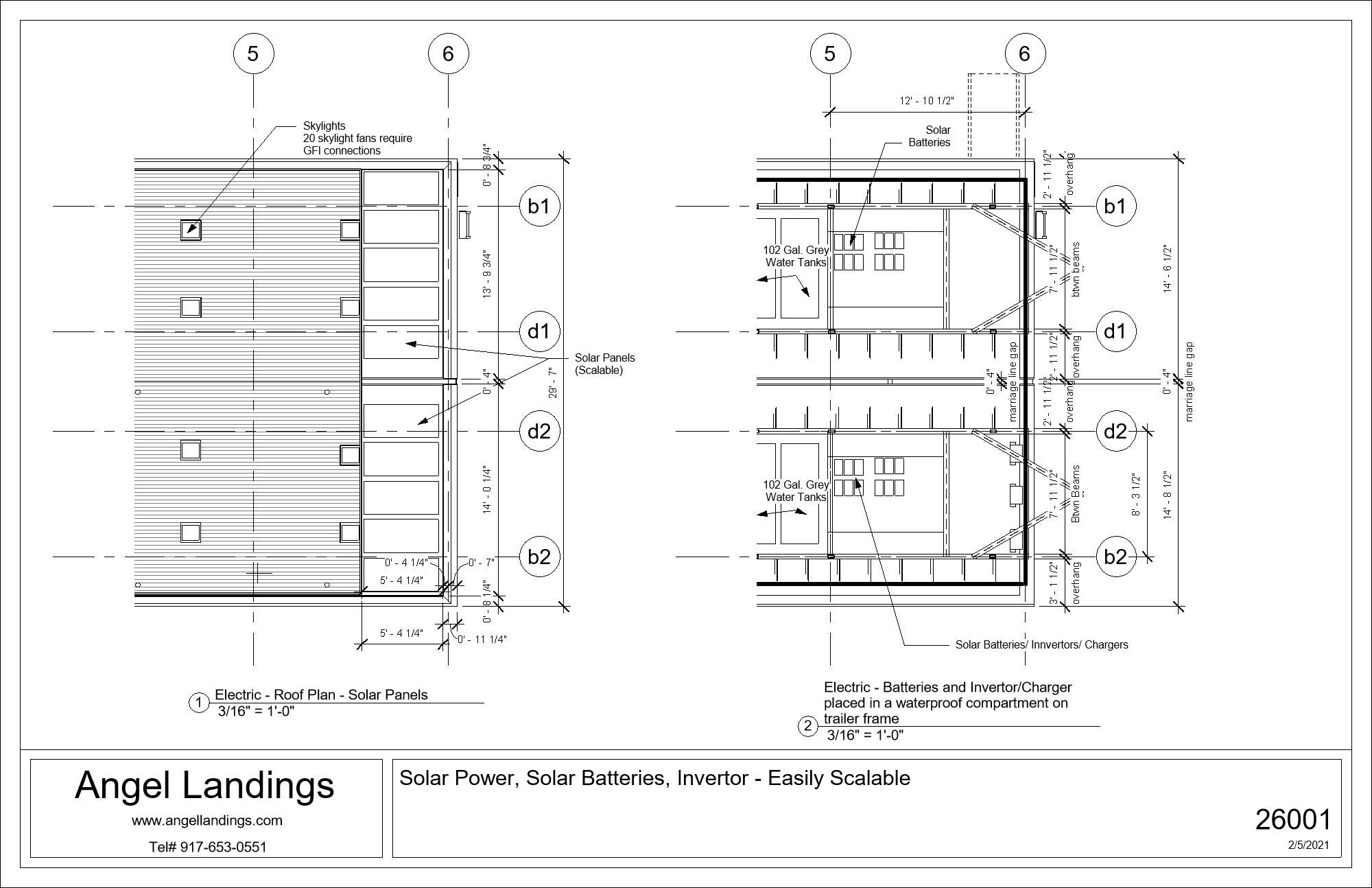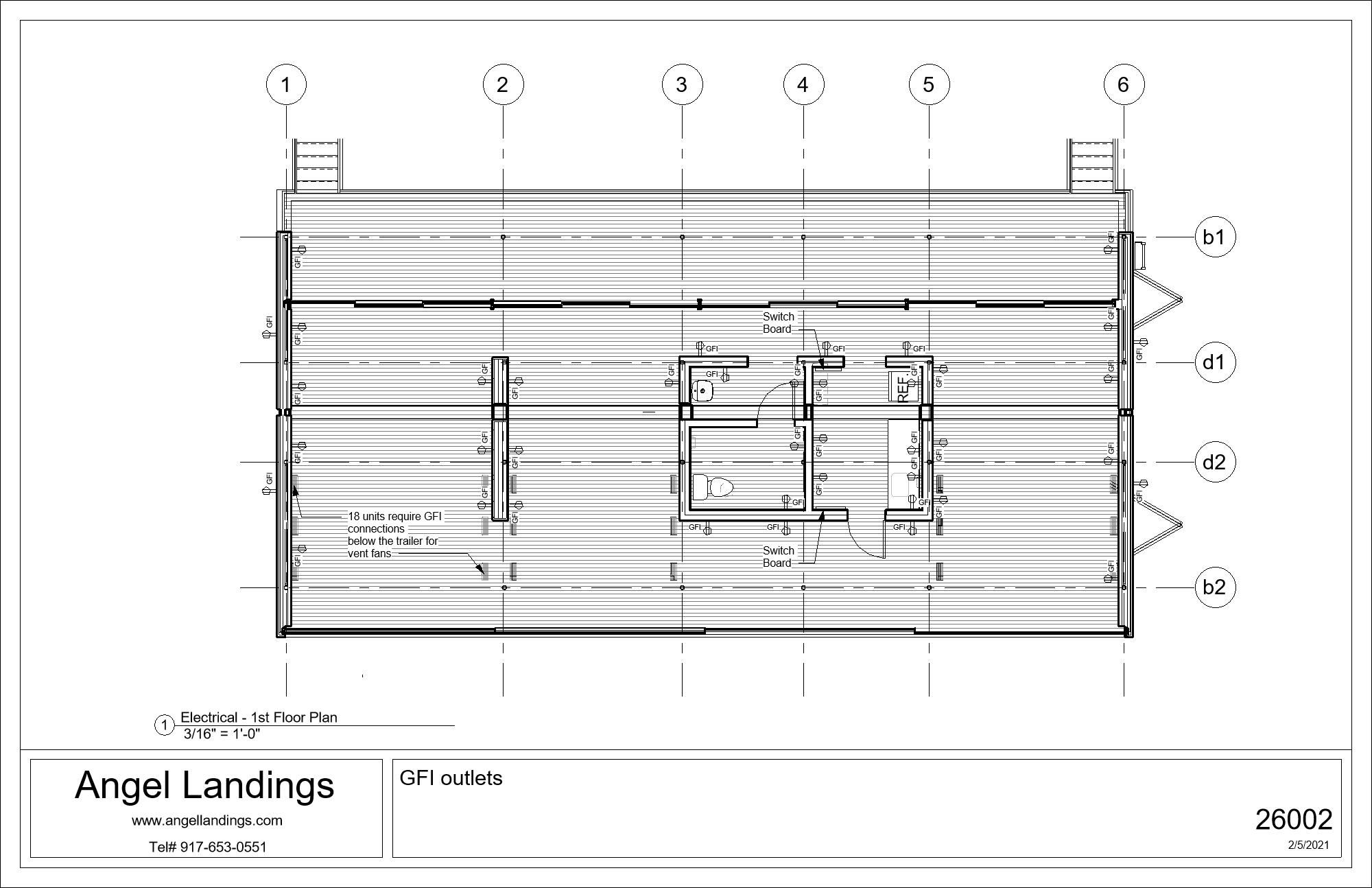 Please download the drawings and specs here
---