There is always a better way to add power to your devices then using a conventional power outlet. Power over ethernet (PoE) is a better way to power your lights, speakers, cameras, fixtures and much more because no conduits are required for ethernet cables. The POE system works by:
Initial Power is fed directly to a (a) POE switch. The power is converted and is  split up to low voltage.
Then Power is sent from the PoE switch to (b) nodes that splits each zone into 4 ethernet connections. Each (c) ethernet line can directly connect to PoE receptacle device or fixture.
Since these unit use sustainable design, they use less energy than a conventional building. For this reason, we do not need a full roof of solar panels and battery packs.  To do a quick solar/battery power needs for their uses go to https://gpelectric.com/calculator/ Please note each calculation should be divided for each section of the unit which is 56'x13.5'.
All high voltage ventilation fans and floor/knee mounted power receptables are required GFI connections.
Please see spec below for electrical work:
POE power supply switch by NETGEAR PLUS for additional controls
MultiPlus-II GX Invertor/Charger by Victron Energy
Tank monitoring system by LCI – Intelli-View Tank Monitor Components
Please download the drawings and specs here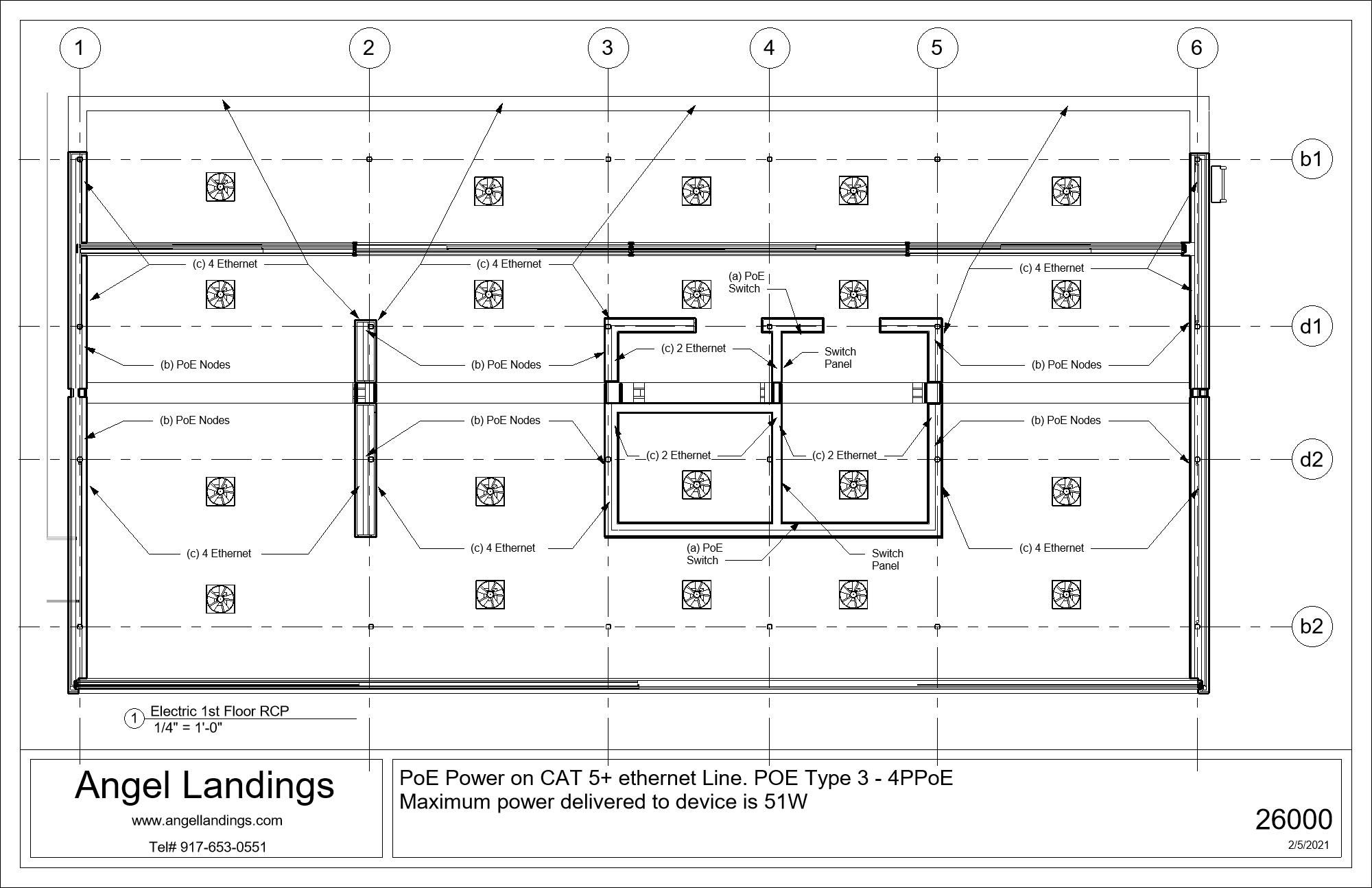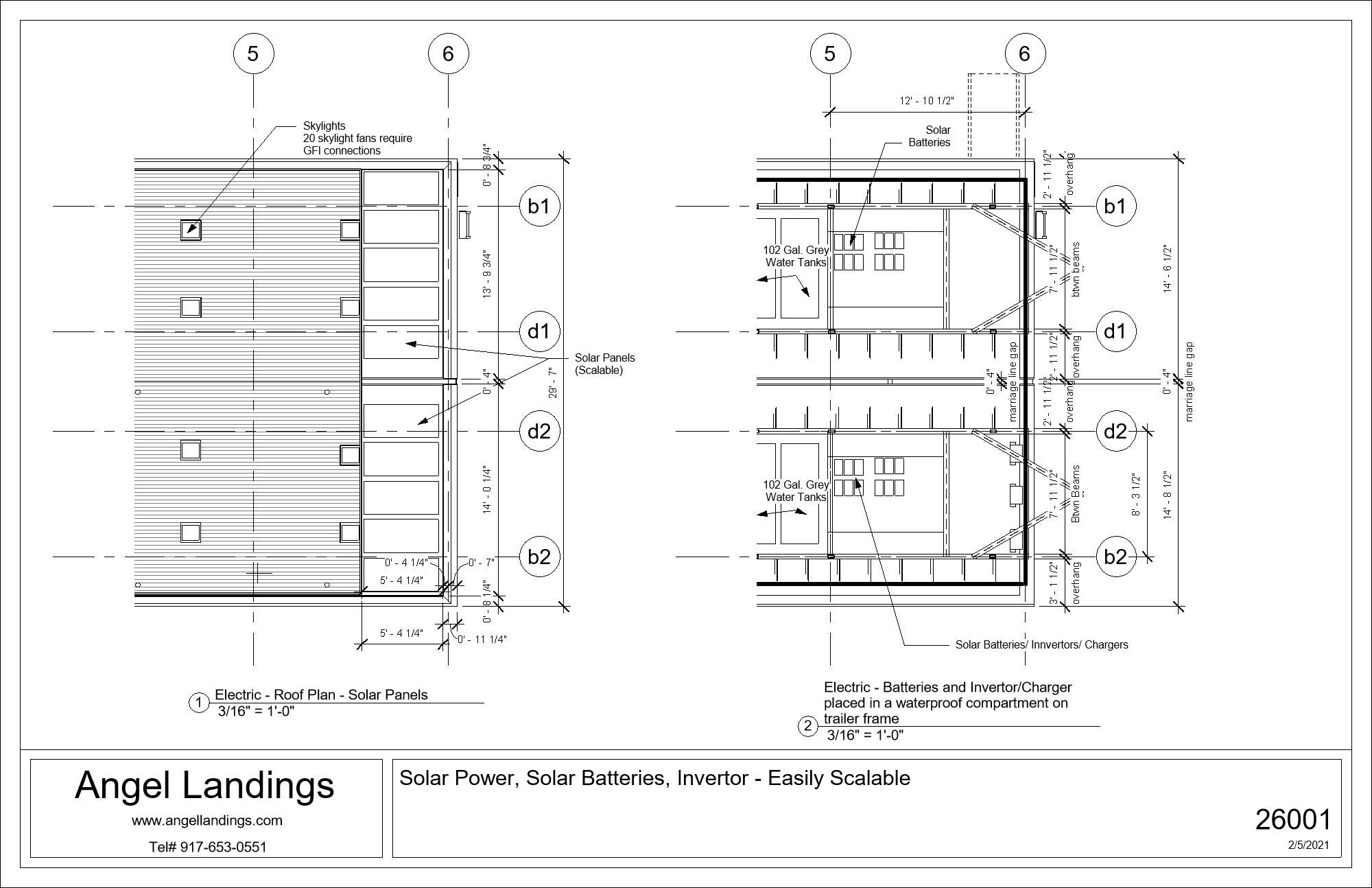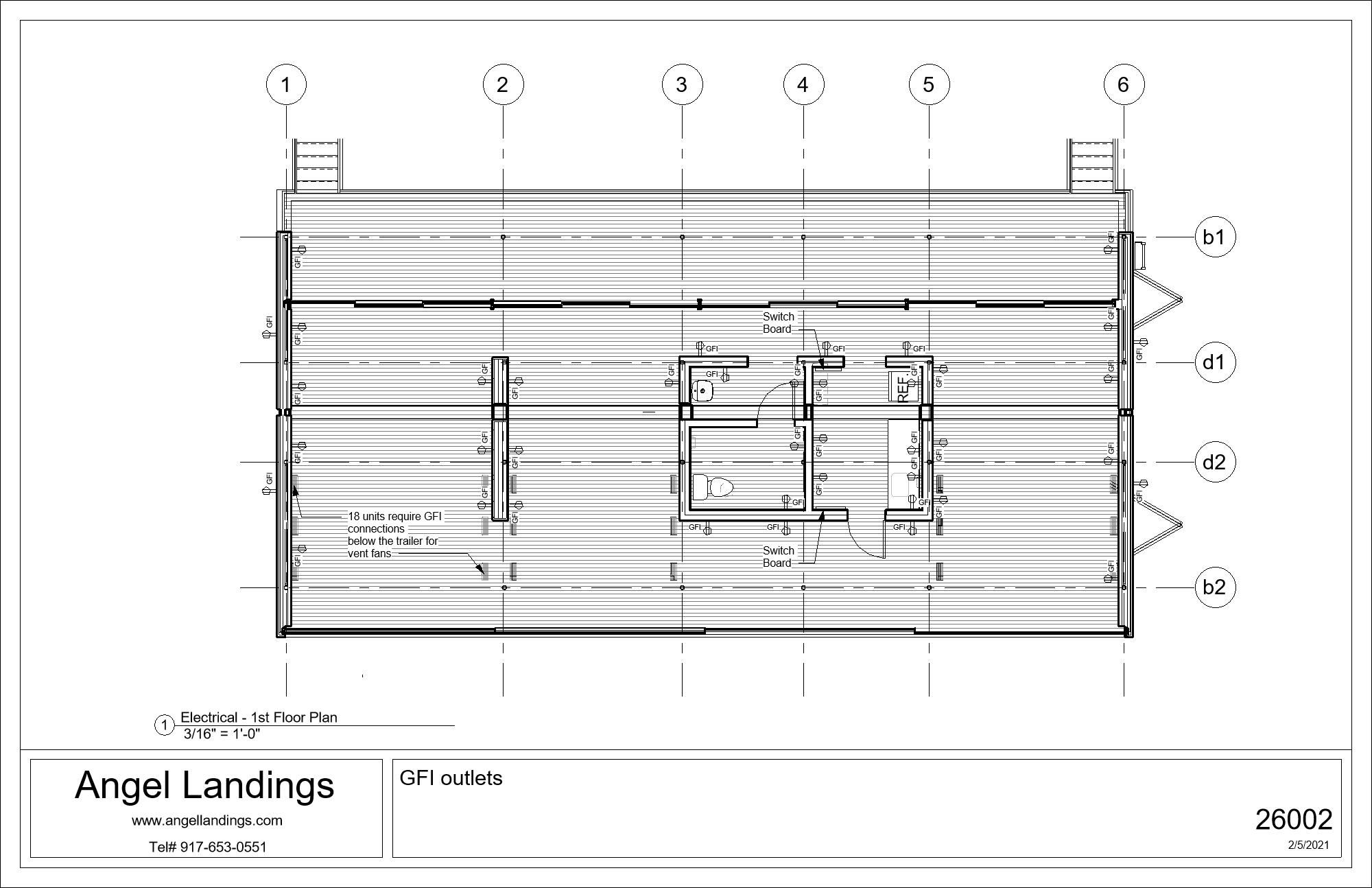 Please download the drawings and specs here
---