Carport Line designs are created by using car form lines. Using tensile structural fabric, we can make elegant carports that are above and beyond the typical carport structures.
Carport Line is easy to install. There is minimal or no permit paperwork required for installing carports in most counties in the USA.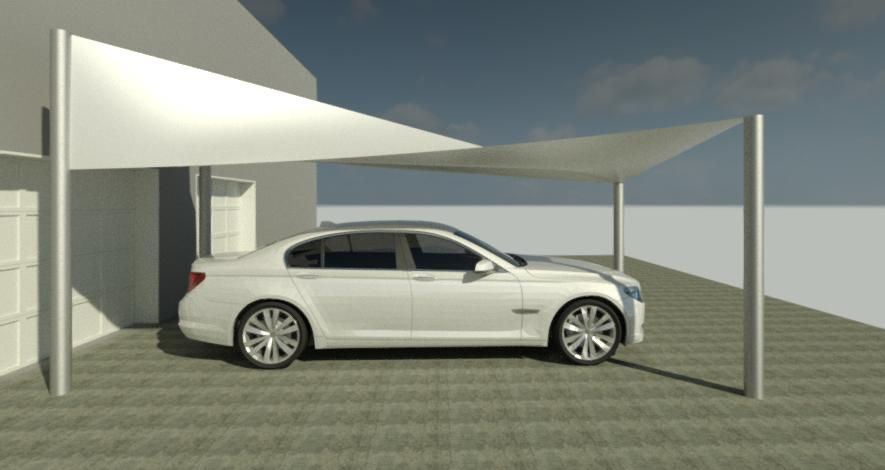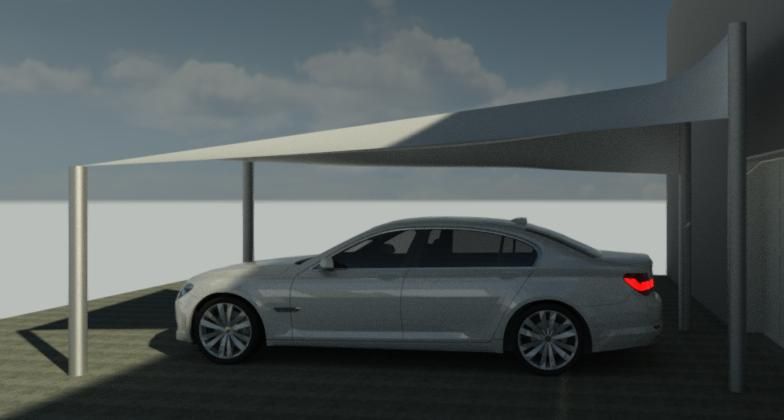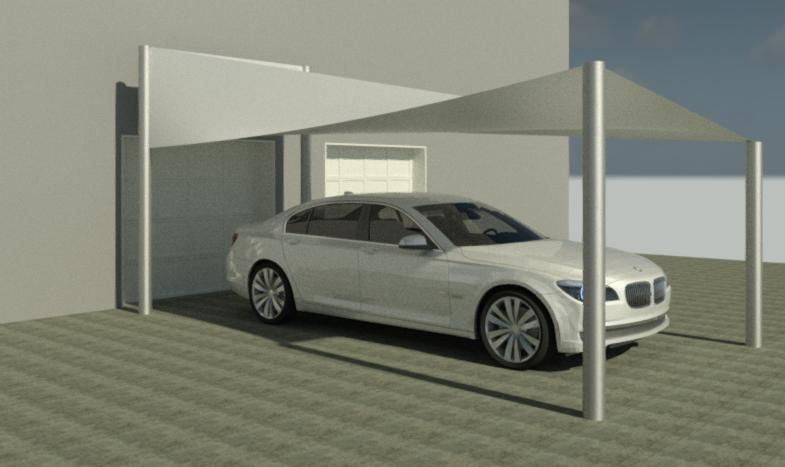 Carport building process
The total carport installation process takes around 2 to 3 months. Cost ranges from $60 to $120 per SQFT depending on local site conditions, material-finishes, and labor rates. A typical carport covered area is around 200 SqFt.
1. preconstruction process takes 1.5 months
May require building permit for new carport construction in some counties, this can take 45 days to process.
2.  preparation process takes 2 to 4 weeks
New foundation-footing for the carport steel frame (locally)
Finish driveway (locally)
Fabric fabrication (imported)
Steel tube fabrication and installation (imported)
​​​​​​​3. Fabric Installation takes no more than 2 days to install
Fabric installation
Finish touches to the carport
Please note there is an additional cost for the preconstruction process, this depends on the size of the project.