---
Open Source Construction Kits
Our goal is to provide our customers to easily deploy and build without doing all the upfront work such as:  Structural framing, acquiring materials (procurement), easy assembly methods, logistics, and framework that can be easily customized. We provide a core framework that makes it easier for our client to build new modern spaces for temporary or permanent uses.
Ground up Construction vs Construction Kit.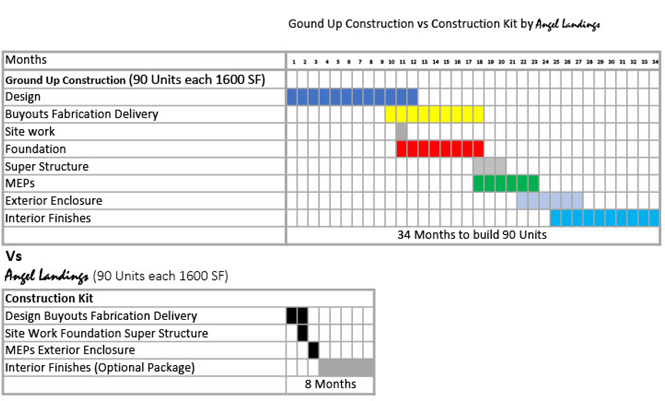 Founder Jag Singh  Linkedin>>
I have over 15 years design-build + open-source technology experience. I started my career in architecture, then moved to technology (cloud computing in 2008), then back to construction. With this experience I came up with something called open-source construction kit for manufactured and modular construction. My goal is providing the framework to anyone who understands the basic rules of construction to build their own modern units from the ground up either offsite or on site. I created Angel Landings to be open-source platform and framework that is easy to use and easy for one to implement. Builder can also modify the framework to match their needs and construction abilities.