The main heart of the off-grid water management system is the water pump with diaphragm pressure tank. Please note this is very import, just buying and using a pump will not work in keeping the water pressure consistent. One would need a diaphragm pressure tank to work with it to keep the water flowing out of the taps smoothly.
There are many ways to extend off-grid living by changing the method of disposing and managing black and grey water waste. On Angel Landings one can attach upto eight 100 gallons black and grey water tanks,  plus twelve 100 gallon fresh water tanks.
One can even integrate rainwater collection system to refill the water tanks. One can easily extend the off grid living from 2 to 8 weeks.
To extend the use of off-grid water management system one can also consider using incinerator toilet, however they may not work on solar powered-batteries and require shore connection.
In certain off-site locations water would need to be filtered and hard water filter maybe required. Since most of the main components are below the belly of the trailer frame it is easy for one to adjust the systems for ones needs, such as adding water filters, clean out system, and additional capacity as needed.
Also, one can insulated the tanks from harsh cold/hot weather conditions. The black water tank can be enclosed in air-tight conditions to prevent any leaks or smell from the system that would affect the air flow into the natural cooling/heating mechanical system that sits under the belly of the trailer or crawl space.
Specs:
High Volume Water System Pumps by Flojet Model – 2840 100
Tankless electric water heater by Rheem- Point of use RTEX-06
100 Gallon Grey water and Black water tanks by National Tank Outlet
Toilet with electronic flush by Dometic – 4310
Portable RV Waste Pump by Flojet – 18555
Macerator Pump by Flojet – 18550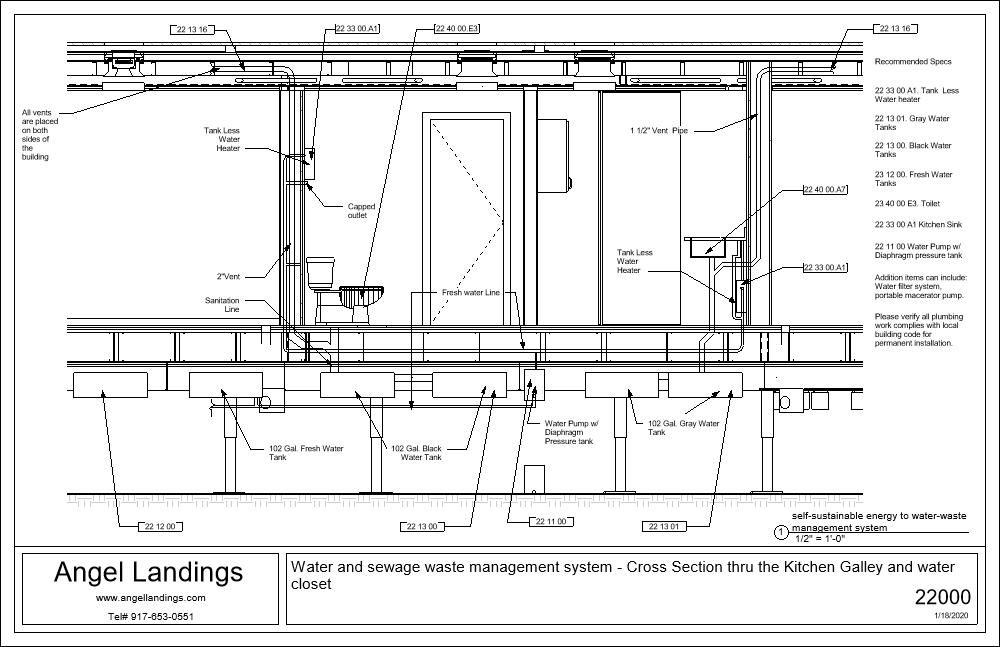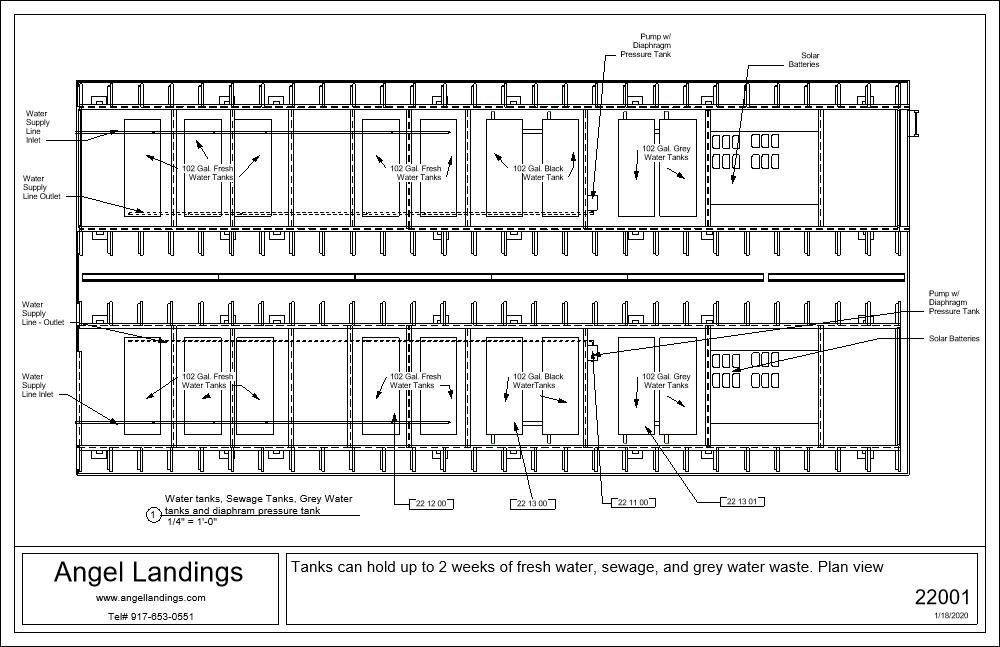 ---