Tensile fabrics development in 1960s has come a long way in providing shade and structural roofing for many venues and sport arenas around the world such as the Author Ashe Stadium used for USOPEN.  Tensile Fabric can work as a shade, naturally cooling and heating system for greenhouses in colder climates, and at the same time it performs better than a standard flat and pitched roof. In warmer climates it can control the heat and light enter and exit a habitable space.
Buildings built with tensile fabric have advantages that no standard brick and mortar construction has. Tensile fabric is light, soundproof, works as effective insulation,
Using a two layers tensile fabric roof system, the air gap between the upper and lower tensile fabric can control building temperature from not getting to hot or cold.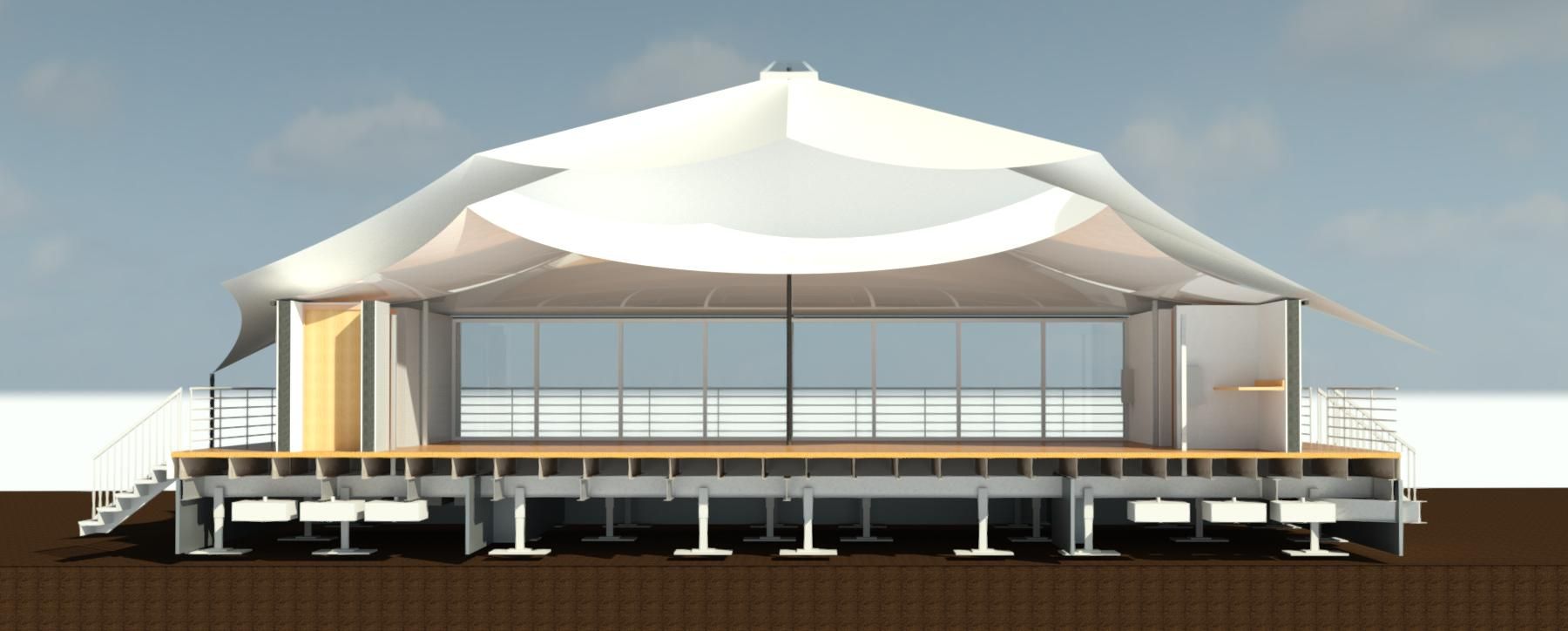 Tensile fabric is fire resistant and can sustain hurricane winds.  Its structural qualities are par to conventional roof and lifespan.
Tensile fabric can also be used on the interior and exterior walls.
---