It is not easy to build a high-end modern home/building at a reasonable cost. Angel Landings has eliminated excessive cost by minimizing construction logistics, foundation work, and steel welding.
Angel Landings applies easy assembly methods for construction.  Angel Landings open-source approach makes it easy to understand the complete picture from design to construction logistics.
Our conceptual budget is around $281,448 for on-site assembly. To make this unit fully mobile it will cost an addition $100,000 to further stiffen the frame for transportation.  
See conceptual budget for Angel Landings below.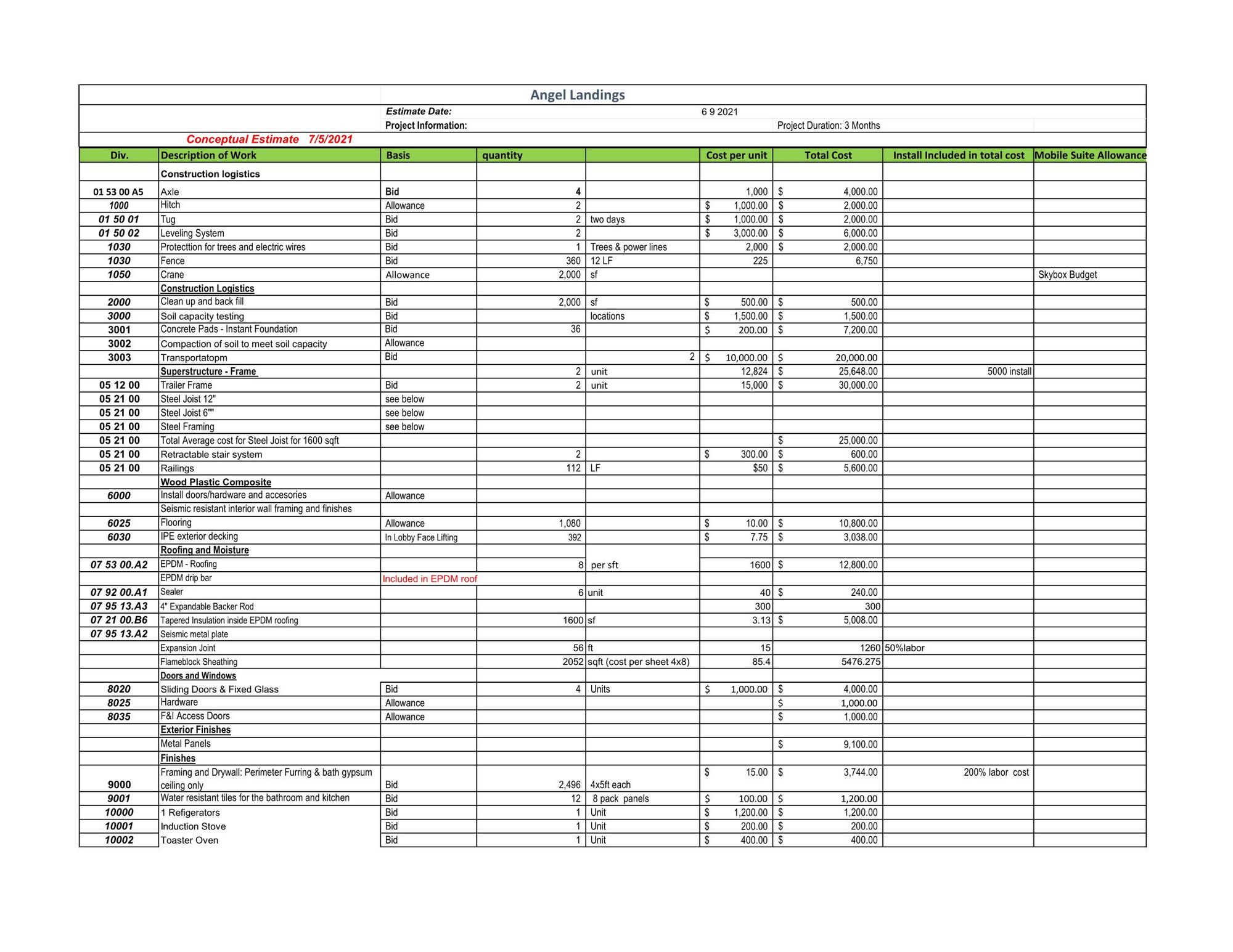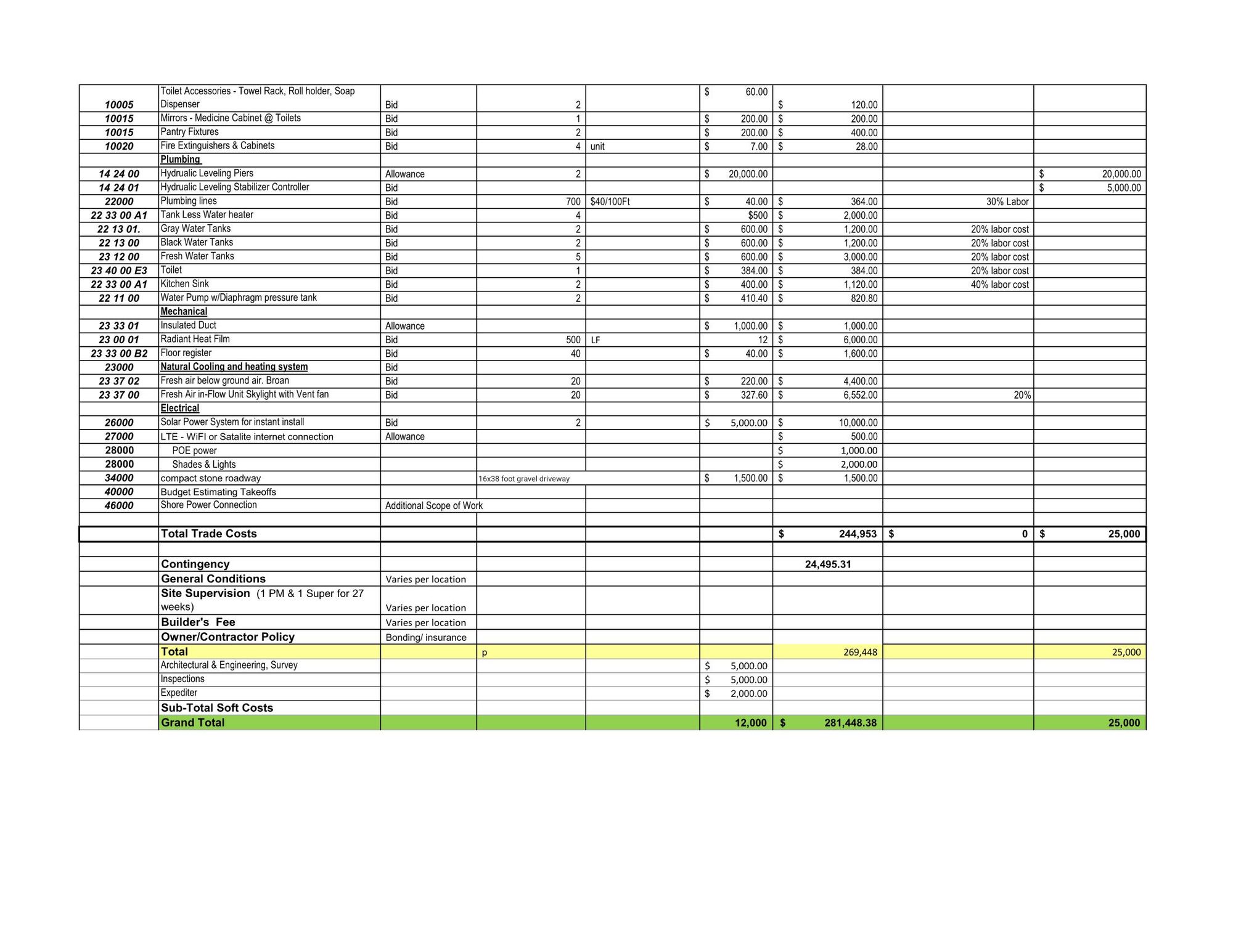 ---