It is not easy to build a high-end modern home/building at a reasonable construction cost. Angel Landings has eliminated most of the large cost is by minimizing construction logistics, foundation work, and no steel welding on site. If same structure had to be completely build using traditional ground up construction methods, it would cost multiple of 3 times the cost of Angel Landings construction kit and budget.
Angel Landings method uses easy assembly and construction process which makes it cost effective. Many architects and designer do not understand the value of construction logistics. Angel Landings open-source approach makes it easy to understand the complete picture from design to construction logistics.
Our conceptual budget is $261,000 to build this project for fixed site use. And addition $100,000 for mobile structure which can be used for temporary events. If this unit had to be design not using the open-source method, it would cost approximately more than $1 million to develop and build.
See below conceptual budget for Angel Landings.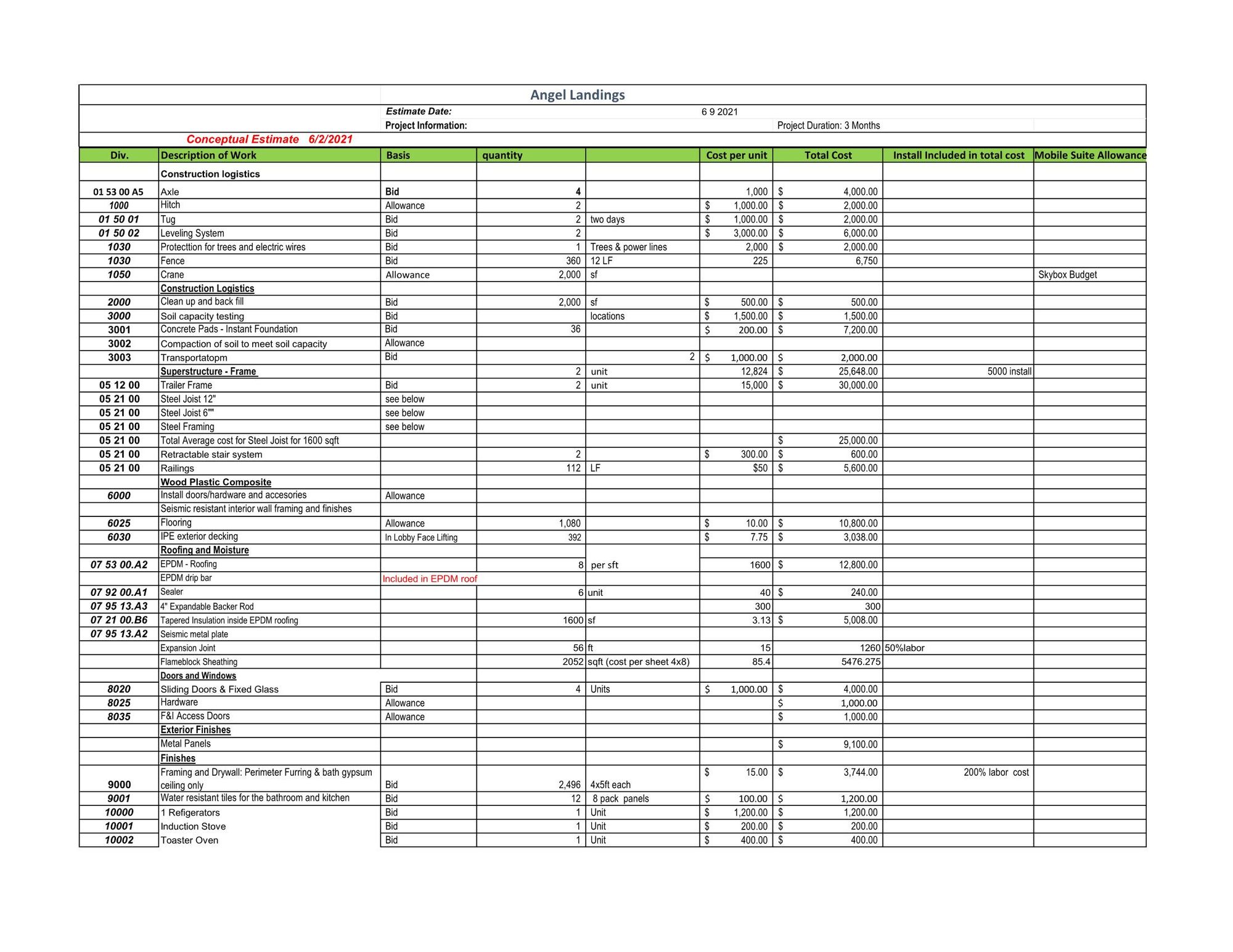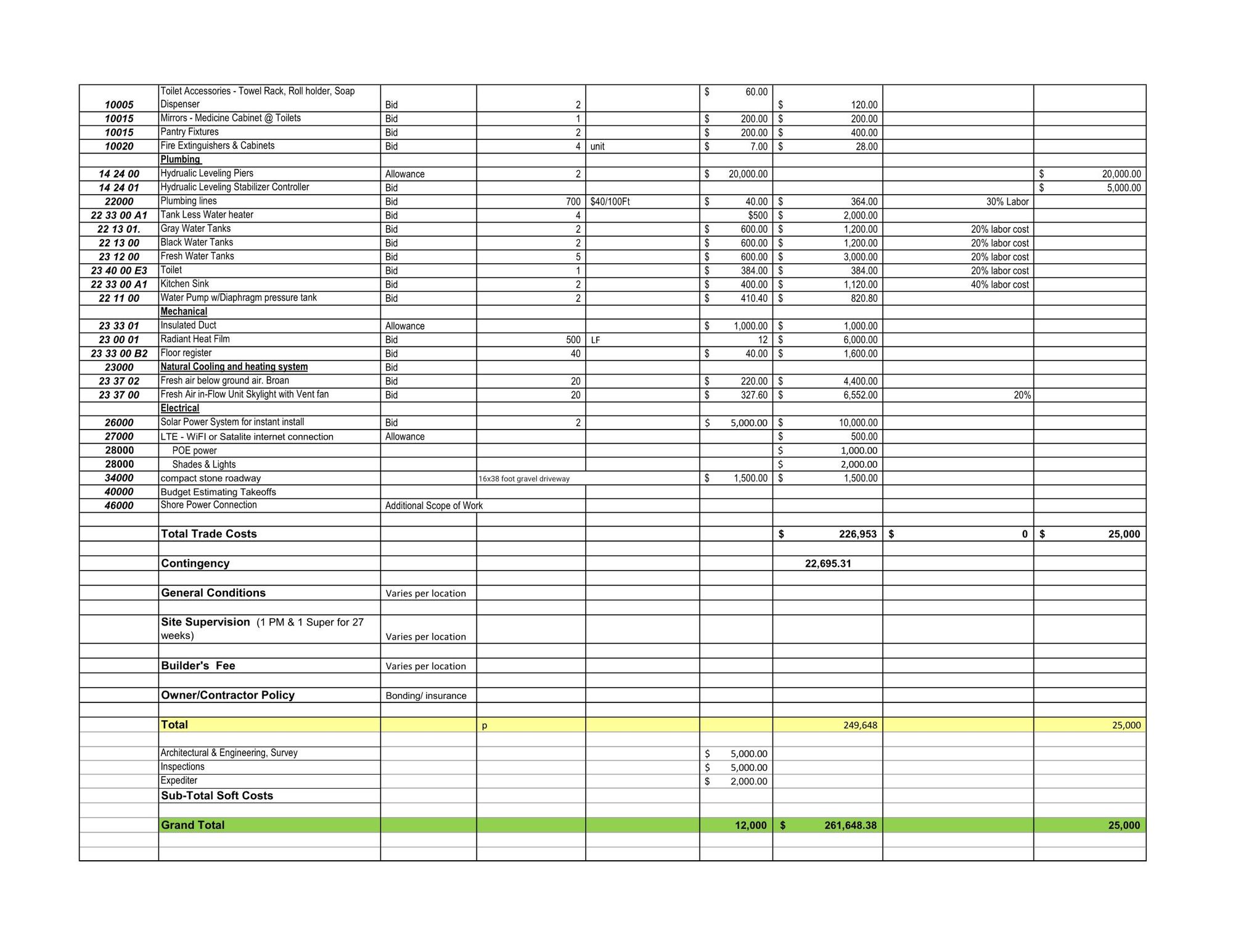 ---