Construction Kit provides a framework to start building modular buildings on-site or and off-Site.
Construction kit can save times to develop, design, and construct by 70%.
See below construction schedule that compares traditional ground up building process vs construction kit: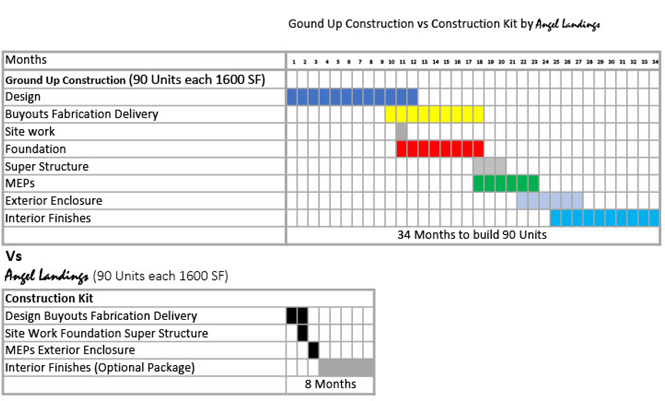 Assembling an Open-Source Kit required no heavy lifting, only ladders and handheld tools for construction. Habitable space start at area of 1600 sqft and can be easily scaled up.
The current framework can adapt to many uses such as:
Residential
Commercial Space
Retail
Hospitality
Entertainment
Sport Suites
Mobile Structures
Temporary Exhibitions
Franchise restaurant
Mobile hospital
Customizable space using the core framework
Please contact us >>  to learn more.
How can we help you?
Opensource, use whatever you can from this website for your own project and build better with the right opensource.
Hire us, we will make a custom construction kit for your end users with local opensource.