Construction Kit provides framework to start building modular buildings on-site or off Site.
Construction kit approach can help developers save  70% off design to construction time. See chart below of time schedule of ground up construction vs construction kit.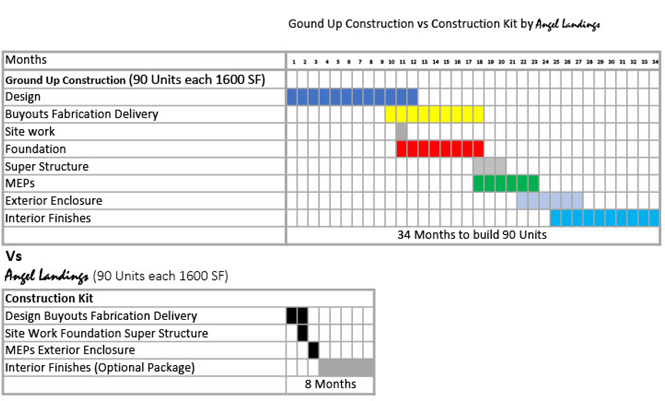 Assembling an Open-Source Kit required no heavy equipment, only ladders and handheld tools for construction. A minimum size of completed habitable space is 1600 sqft. Each unit can scale up in 800 sqft increments.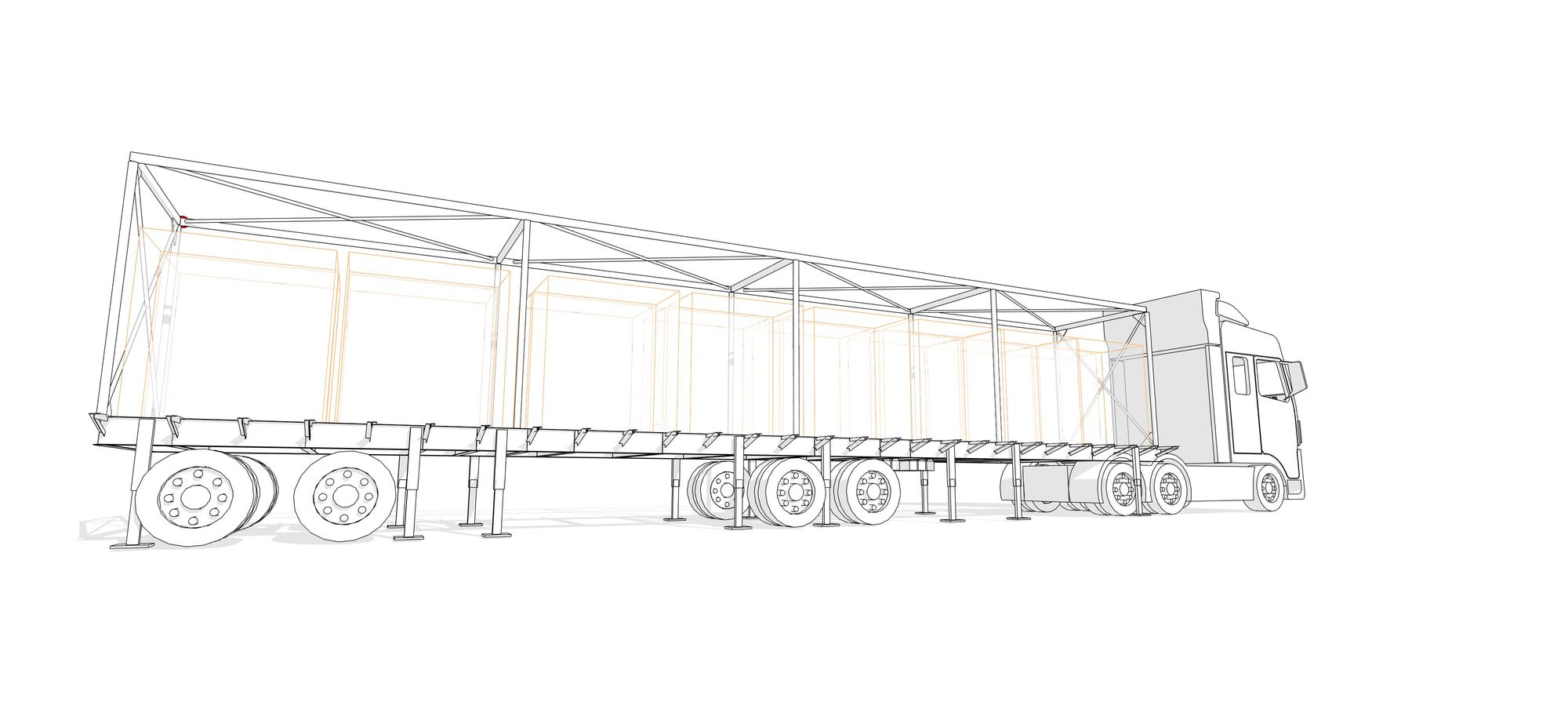 The chasie can transport materials and super structure of the construction kit. We provide drawings and instructions and upto 3 months standard support.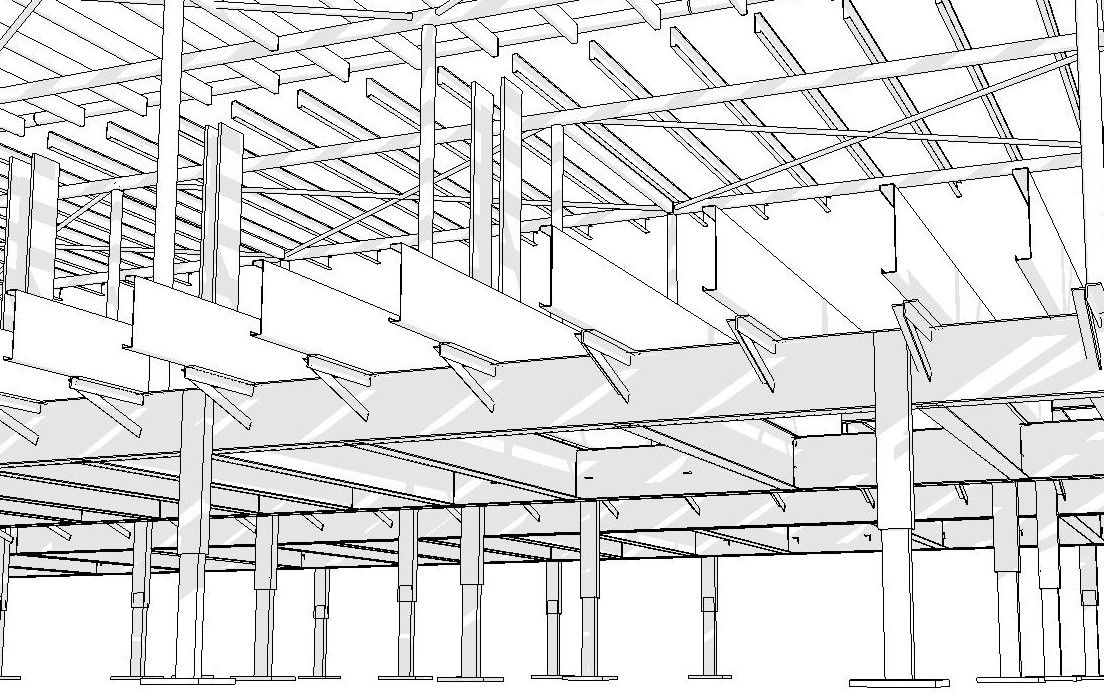 Level the framework on up to 10% slope.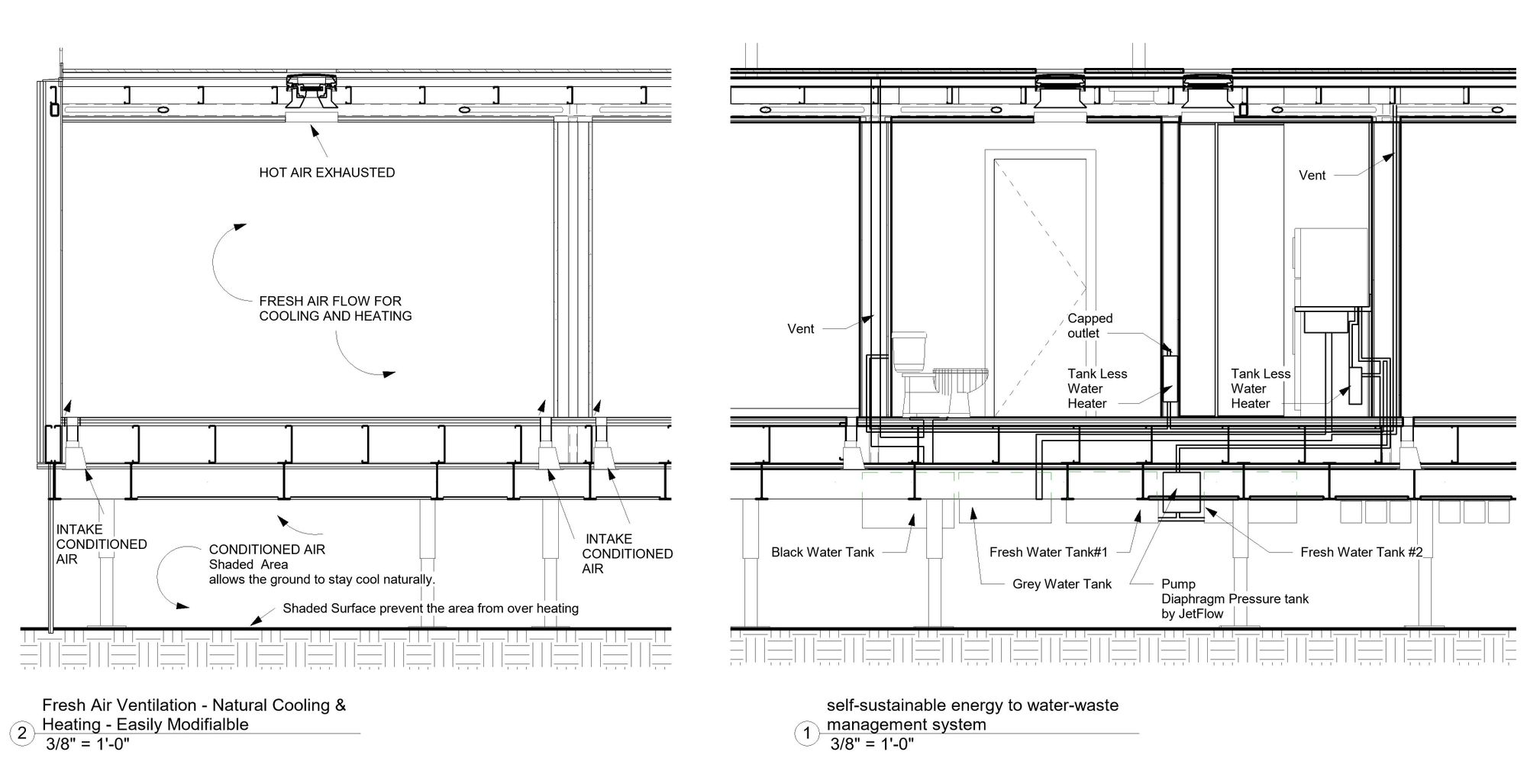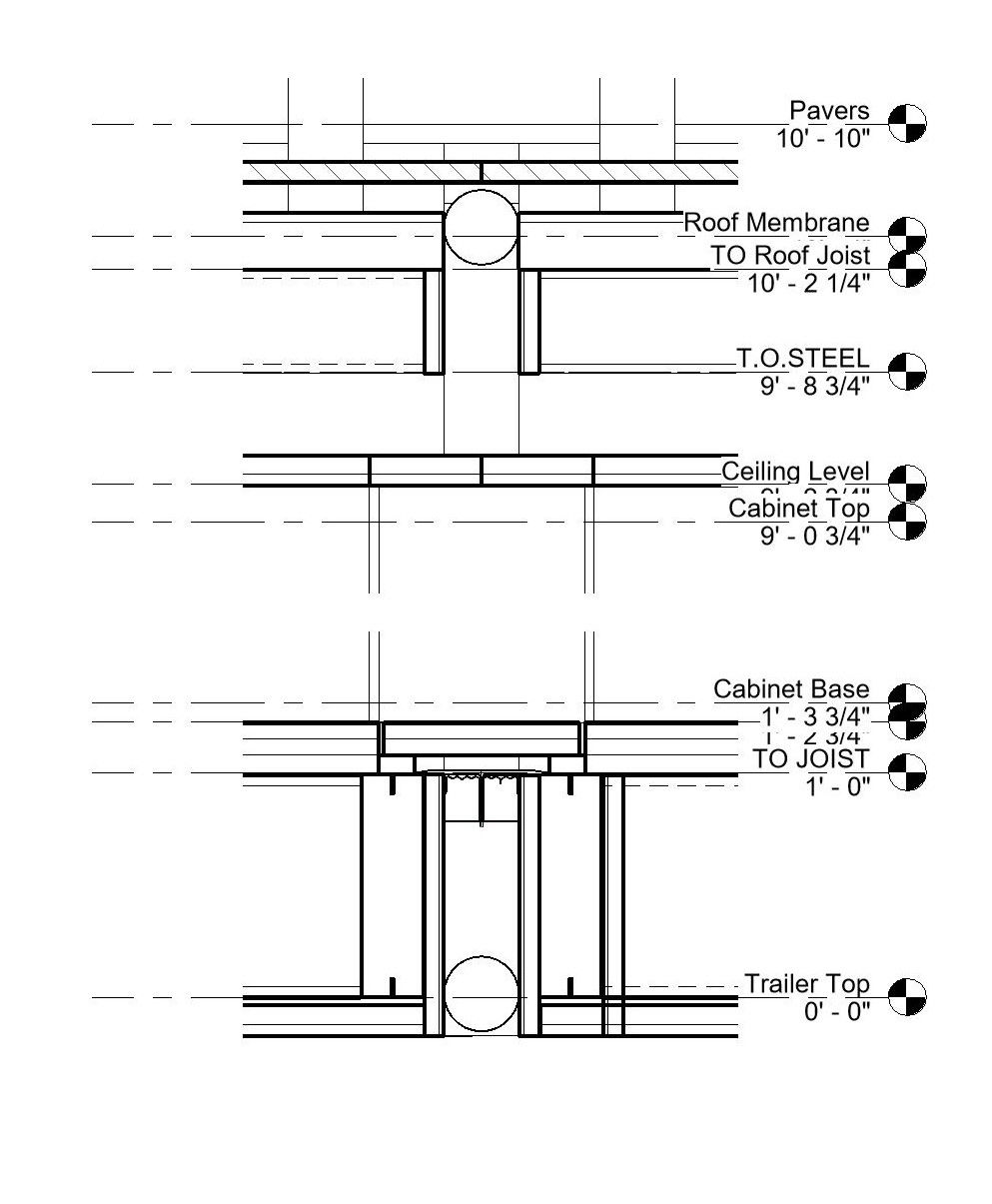 Easily connect two or more units with 4" tolerance gap.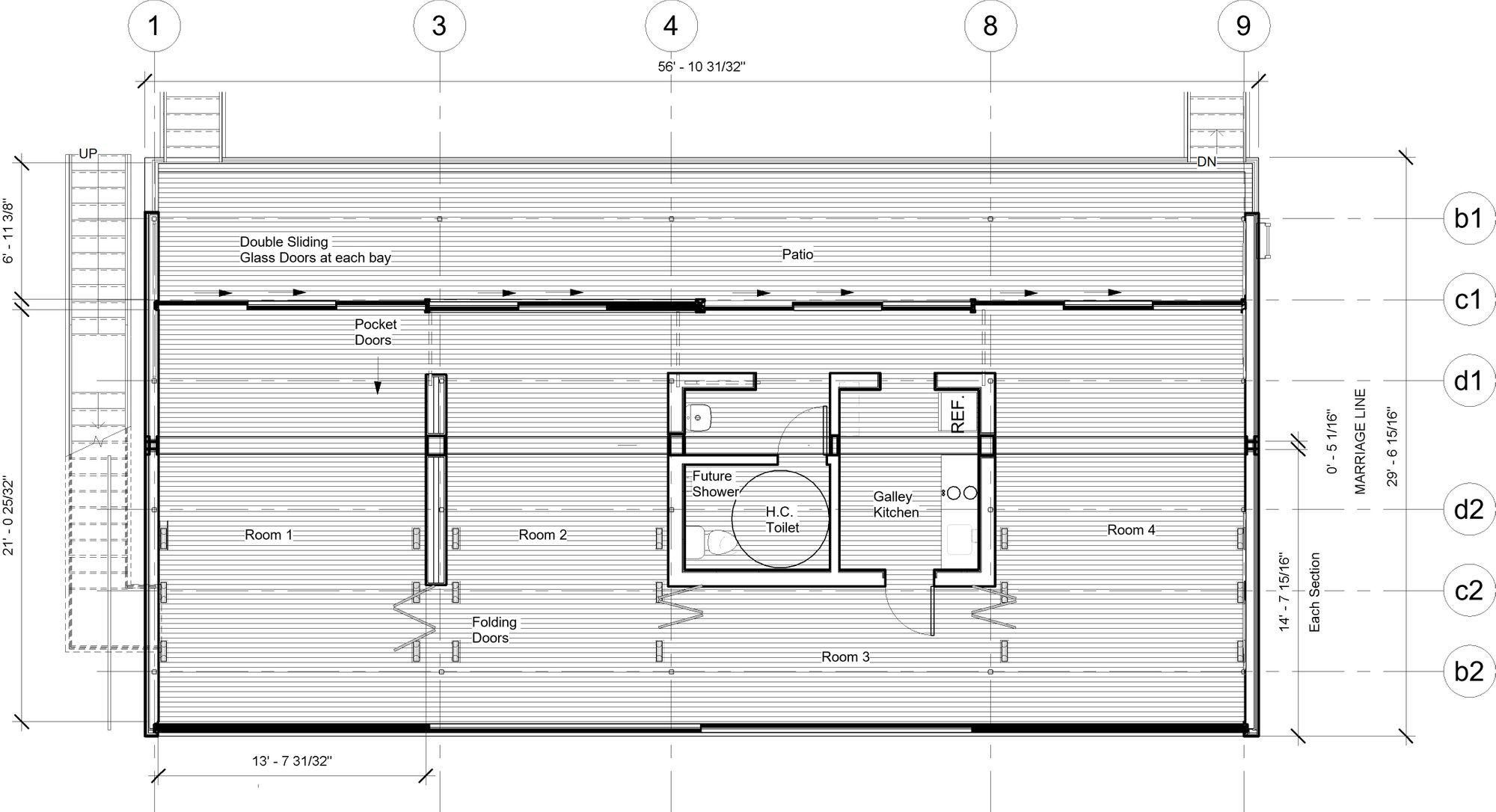 Each unit is built with 4 air cooling and heating zones that can be independently controlled for individual uses and flexible layout.
Please contact us >>  to learn more.